Pregnancy and postnatal pain
"We support Mums or soon to be mums throughout every stage of their pregnancy journey, empowering them (and Bub) to be healthy, keep fit, prepare for labour and recover well after giving birth."
Claim your free guide before having another treatment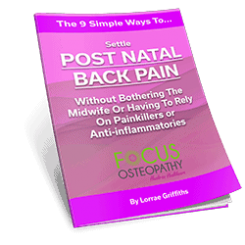 Let's face it. Pregnancy can be a pain. It can hurt your back, your hips, your ribs, your hands, and most other places as well. If pregnancy or post-natal pain is affecting your quality of life, it's probably a good idea to check in with the team at Focus Osteopathy today.
Pregnancy pain can be alarming
It's normal to worry during pregnancy, especially the first time around. Aside from the many questions that you may have around your baby's wellbeing, it's also likely that you're worrying about your own health. In fact, you've probably asked yourself some of the following questions:
How will my body recover from birth or a C-section?
Is what I am feeling normal?
How can I stay happy and strong through pregnancy?
Is it safe to have osteopathic treatment during pregnancy?
How will I take care of a new baby if I'm in pain?
The good news is that osteopathy can help pregnant women with back pain and other pregnancy-related musculoskeletal pains.
Sleep deprivation doesn't help
If you're experiencing pain either during your pregnancy or after birth, you're probably not sleeping very well either.
In the late stages of pregnancy, your baby's movements and positioning will probably make you uncomfortable for most of the night. After bub is born, you will probably be waking up at lot as you sort out your baby's new routines around feeding and sleeping.
All of this can take its toll. Your pain can feel worse when you are sleep deprived, and it's not uncommon for women to feel exhausted and miserable during this time.
It doesn't have to be this way
While there are no quick-fixes to musculoskeletal pain related to pregnancy, you can recover faster by understanding what is causing your pain and starting a recovery plan.
At Focus Osteopathy, we can help you feel better with a simple, natural recovery plan that gets to the core of what is causing your pain.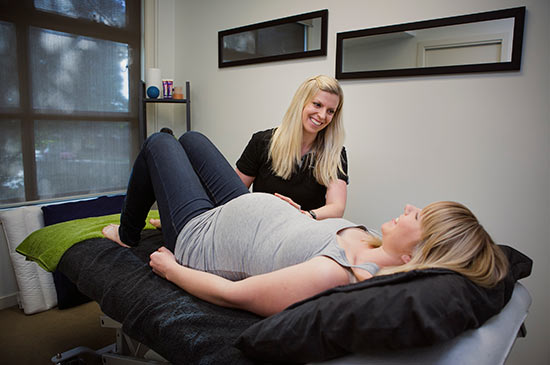 Our approach is evidence based
The Focus Osteopathy team are experienced in treating pregnancy-related musculoskeletal pain and associated post-natal pain. Our approach is based on quality research and evidence, and we follow the best practices endorsed by Osteopathy Australia.
In your first session with us, we will:
Determine the root cause of your pain
Give you advice on how to sleep better
Suggest options to help you sit, sleep and walk comfortably
Show you the right exercises to speed your recovery
Treat your pain.
Osteopathy treatment can help with your pain, which will help you sleep better, move better and feel better, so you can enjoy time with your new baby.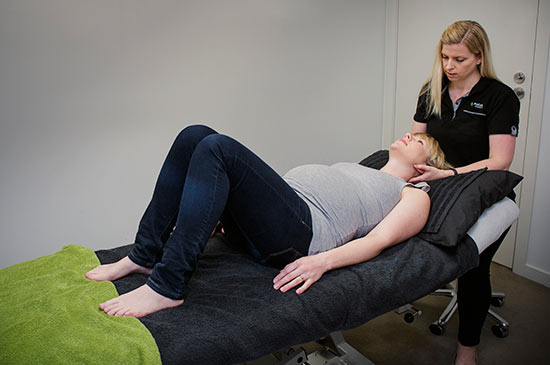 Thousands of women around the world use osteopathy to treat their pregnancy-related musculoskeletal pain and associated post-natal pain. You don't need to put up with pain. Talk to us today to find out how we can help you too.
*This free session is for people who are nervous or sceptical about Osteopathy – unsure of its benefits – or if it is right for them. Please refer to the Terms and Conditions page for further details.