"Wondering how you can benefit from remedial massage therapy?"
What is remedial massage?
Remedial massage is a form of assessment and treatment of soft tissue in the body. It works on improving movement and deals with pain and tension.
Our massage sessions include:
Hands-on therapy
Assisted stretching
Education (take home activities), such as:

postural awareness activities
self-stretching exercises.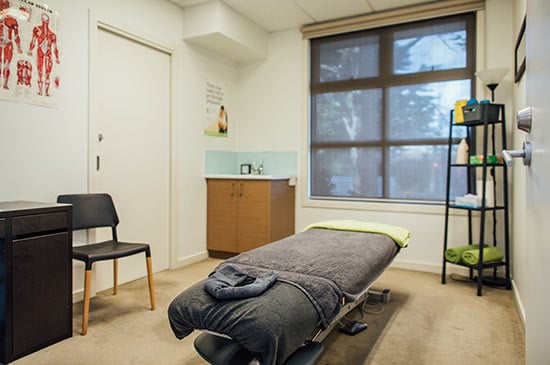 Techniques we use during our sessions include:
Remedial massage
Relaxation massage
Sports massage
Deep-tissue massage
Trigger point therapy (targets muscle pain)
Craniofascial release (slow, gentle, and relaxing head and neck therapy)
Myofascial release (broad, gentle, and slow therapy).
The qualifications of our Remedial massage therapists include:
Certificate IV in Massage Therapy
Diploma of Remedial Massage
The Diploma of Remedial Massage is a nationally recognised qualification that can only be gained by completing a Certificate IV in Massage Therapy before the diploma.
Why visit a Remedial massage therapist?
Our Massage Therapist assesses and creates tailored programs for a range of people with different needs.
Some aspects that our Remedial massage therapist will consider include:
Pain relief
Physical tension and stress
Recovery from injuries
Return to normal activities
Movement.
What to wear: Comfortable clothing.
What to bring: Any relevant information from your health history.
Massage Mount Waverley clinic
Massage Murrumbenna clinic
Talk to us today to find out how we can get you back doing the things you love.