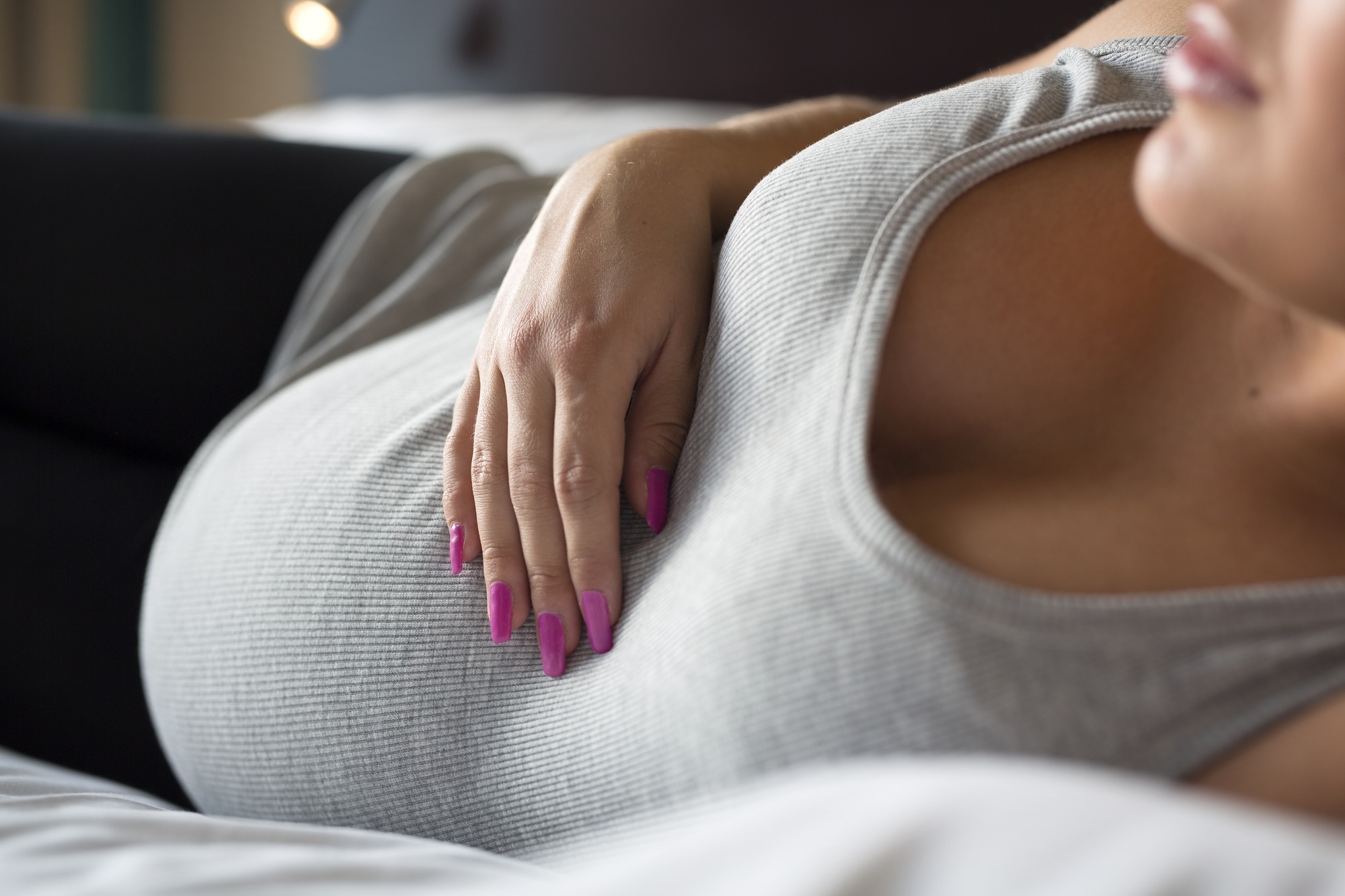 Have you got back pain keeping you awake at night? Pain in your lower back preventing you from enjoying the blossom of your pregnancy?
This is a very common problem. You are not alone, so don't panic.
For the majority of women in pregnancy, back pain etches inwards during the mid-point of pregnancy (between the five-month and seven-month mark). That's not just a guess on our part, though. There is a reason why back pain occurs at this time.
Throughout these months, the uterus changes position from the pelvic area to the abdomen; this increases the stress upon both the mid and lower back.
Consequently, your spine's normal position is altered courtesy of the changes your 'bump' goes through. As the bump pushes up into your belly, the rising pressure affects the vertebrae in your back. 

More Pregnancy Blogs From Focus Osteopathy
How To Strengthen The Pelvic Floor
Why Does My Hip Pain Linger After Pregnancy?
How Pregnancy Can Cause Knee Pain And Back Pain
As this pressure pushes against the components of your spine, pain begins to build. Sadly, this pain doesn't disappear when you try to gain some sleep. If the pain builds up enough, you'll be locked in a constant battle for relief until the morning sun summons birdsong.
That's not what you want to hear. I get it. But there is hope, so don't panic!
Do you want some good news? There are many ways to relieve (or even prevent) pain. And not only that, but you can also build your back muscles up to be stronger – even while pregnant! 
So, it's official. You don't have to endure back pain and subsequent sleepless nights during your pregnancy. There is no need to endure the discomfort, face the sleep-deprived day, or grimace through until the day arrives and you give birth.
But how do you go about building your back strength, and vanquishing back pain for a restful sleep?
You need an Osteopath! And that's where we can help.
We can help you get good restful sleep, and help you avoid walking around holding your back and staying home, laid up in front of the television for the next few months.
By working with us, you'll thrive! You'll be able to continue exercising where appropriate, get out and about, and enjoy the precious time carrying your baby. But without the crushing fatigue that comes with not sleeping properly.
Let's dig a bit deeper into how we can help.
Treat Pregnancy Back Pain By Visiting An Osteopath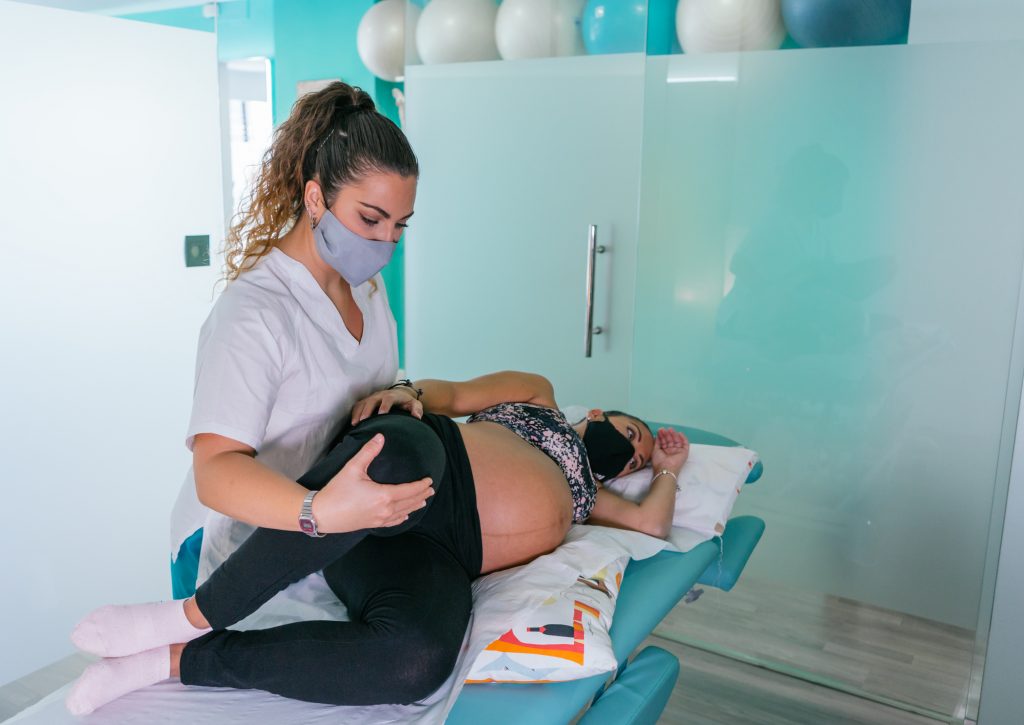 Perhaps the most effective way to deal with back pain (especially during the early stages of pregnancy) is Osteopathic treatment. At Focus Osteopathy, we help Mums-to-be with correct posture and other elements that contribute to back pain.
We also take time to teach pregnant mothers a range of exercises that they can undertake and practice at home, in order to prevent pregnancy-related back pain.
We also practise techniques largely unique to osteopathic treatments. These treatments manipulate your joints and muscles to alleviate the pressure and stress that's building up against your spinal column and subsequent nerves; the leading cause of pregnancy back pain and sleepless nights.
So what could these manipulations mean? It's nothing to worry about. We aren't going to reshape your body with painful or forceful actions. Instead, we'll guide you on how to sit properly, lie back correctly, sleep soundly, and walk while pregnant without applying any of that negative pressure on your back.
Osteopaths at Focus Osteopathy will also walk you through a range of gentle stretching movements that will build strength and make your joints more supple.
You can book a session with us through this link. However, is there anything you can do in the meantime to help with back pain?
Of course there is. So let's take a look at a few 'home remedies'. Even if the first one sounds impossible.
Get A Good Night's Sleep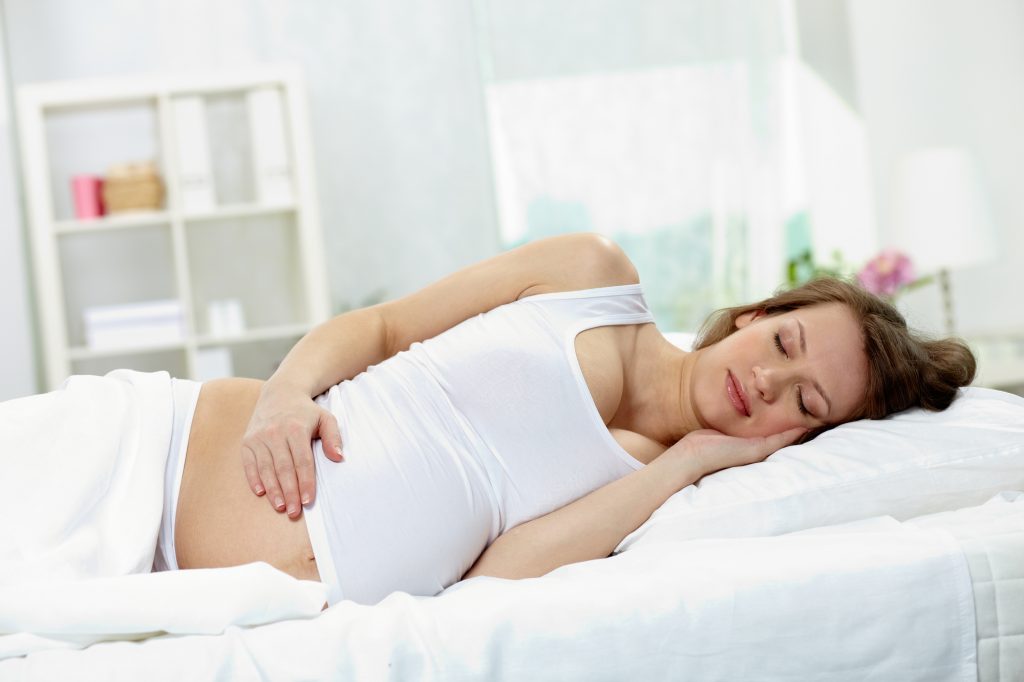 Sounds pretty good right now, doesn't it? However, we remain aware that getting a good night's sleep while pregnant can be incredibly challenging.
One of the main reasons for this comes from the extra weight that your body has to deal with. This weight, which is more pronounced when you sleep on your side, places itself on your spinal cord and creates serious discomfort.
You can help yourself by grabbing hold of a thick towel and placing it, folded lengthwise, at a right angle to your waist.
This extra support helps to relieve the strain on your back and pelvic region. You can also use a pillow and place it between your knees when lying on your side; again reducing the pressure on your back.
Furthermore, when pregnant, you should avoid sleeping on your back, because it is not helpful for you or your baby.
Why? In the latter stages of your pregnancy (the third trimester), sleeping on your back can reduce your baby's vital blood and oxygen flow. To give your unborn child the best chance, you want to keep this blood and oxygen flow as healthy as possible.
So, instead of sleeping on your back, get yourself a firm support mattress and utilize pillows as props to sleep on either your right or left side.
You can also try to introduce a 'sleep routine' that works for you. For example, don't eat in the two-hour run-up to bedtime. This helps to prevent digestive discomfort that might otherwise keep you awake.
Pilates & Yoga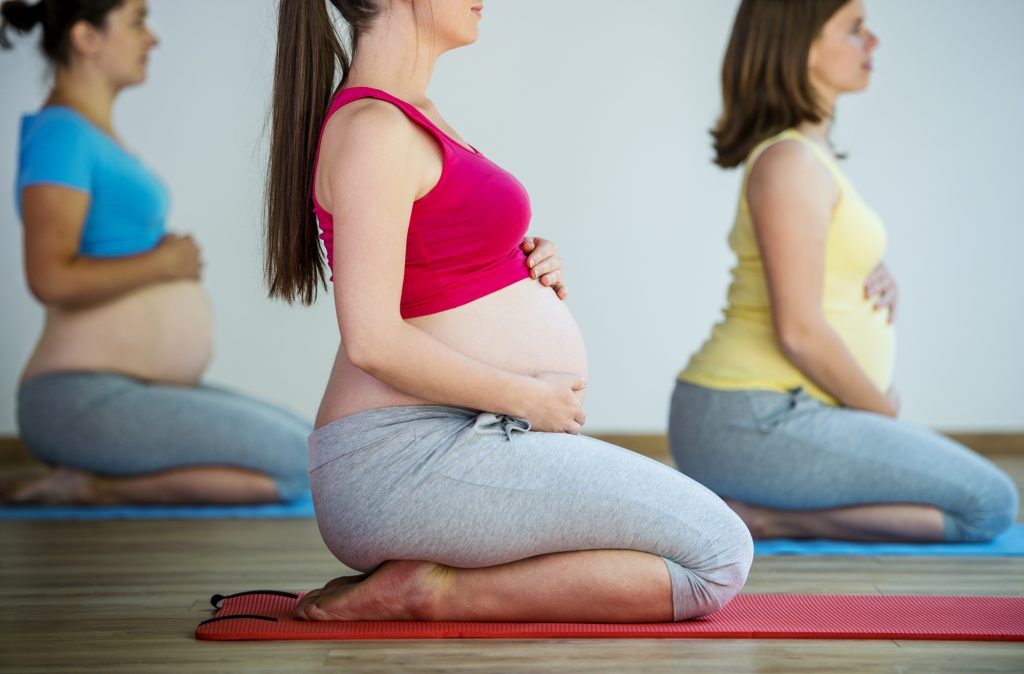 Contrary to belief, yoga and pilates are not solely for the rich and famous. You are not 'excluded' from these activities just because your Instagram account hasn't become festooned with millions of followers.
Rather, yoga and pilates have a legion of ardent followers from all spheres of life, and these followers practice for good reason, too. It's a great form of exercise for staying fit and healthy throughout pregnancy.
Not to mention how pilates and yoga can prepare your body for childbirth, and prevent pregnancy-related aches and pains.
We would recommend what is known as 'Prenatal Yoga'. This form of yoga helps the muscles, joints, ligaments, and nerves that help form your posture. Besides strengthening your body, prenatal yoga also benefits your mental health by relieving stress and engaging with deep breathing techniques that relax the body.
All of this should certainly help in gaining a peaceful sleep. It also calms the nervous system, and helps to reduce some of the natural anxieties that sometimes accompany pregnancy.
Like prenatal yoga, prenatal pilates is a gentle and pregnancy-friendly form of exercise. Using a sequence of movements to improve balance and then strengthen the 'core' muscles, Pilates is more regimented when compared to free-flowing yoga.
However, in being more regimented, pilates remains (arguably) a more effective method for strengthening and elongating muscles and preventing pregnancy back pain.
Wear A Maternity Belt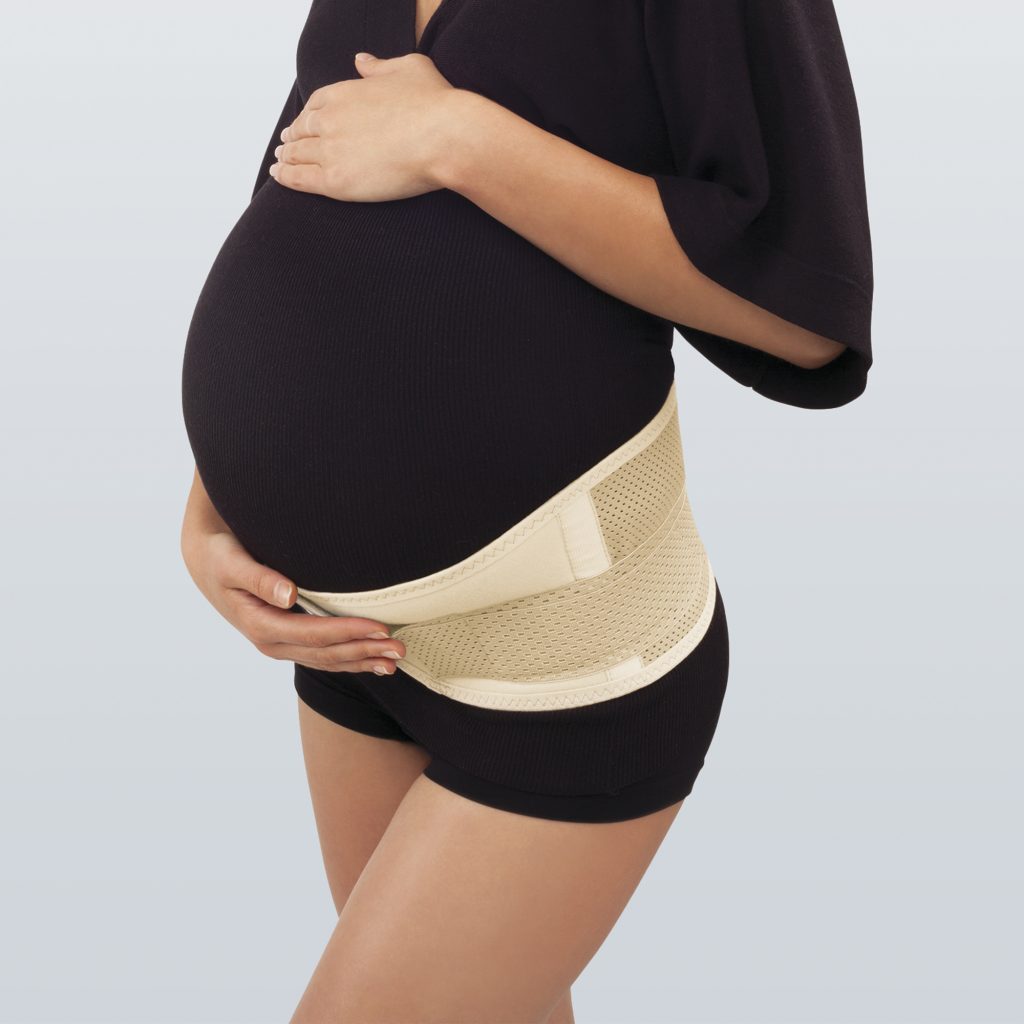 Ever heard of a maternity belt? These have proven effective in relieving pain for pregnant women. Especially those going through the final stages of pregnancy and feeling too tired and worn out to undertake a yoga or pilates session.
The maternity belt remains one of the easiest ways to relieve and support your back when pregnant, and supports your belly while standing, going about your daily activities, walking, and generally moving around.
Wearing a maternity belt helps compensate for weaker core muscles, too.
Opt For Proper Footwear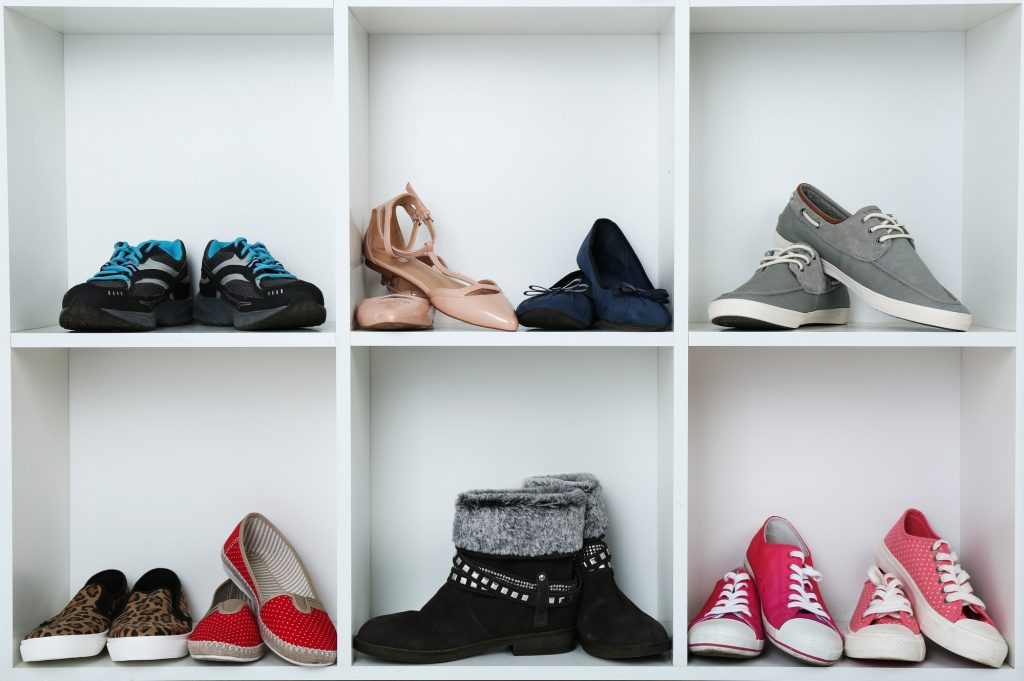 We get it. It's tempting to try and stay up-to-date with fashions, or try to outdo the neighbours, but we wouldn't recommend it. Your body is going through a range of changes, and high-heeled shoes are not going to help with your back pain.
These cat-walk-inspired shoes will increase the curvature of your spine and place extra pressure on your back. Pain will be inbound before you've taken more than a few steps.
Also, as you have to live with increasing pregnancy weight, unsensible shoes can increase your chances of a fall, which can risk your baby.
However, we also don't recommend wearing entirely flat shoes, either. Flat shoes provide very little support in the arch area of the foot, and causes an uneven distribution of body weight.
Once again, you guessed it, this uneven distribution can strain the lower back. Not to mention related ankle and foot pain.
So, what do you look for exactly? Look for footwear with built-in stability for the arch of your foot, and also your ankle. Heels need to be not too high, but also not too flat.
Trying shoes on and feeling pressure in your back as you try to walk? Put them back. They are not the best shoes for you!
It's Time To Speak With Us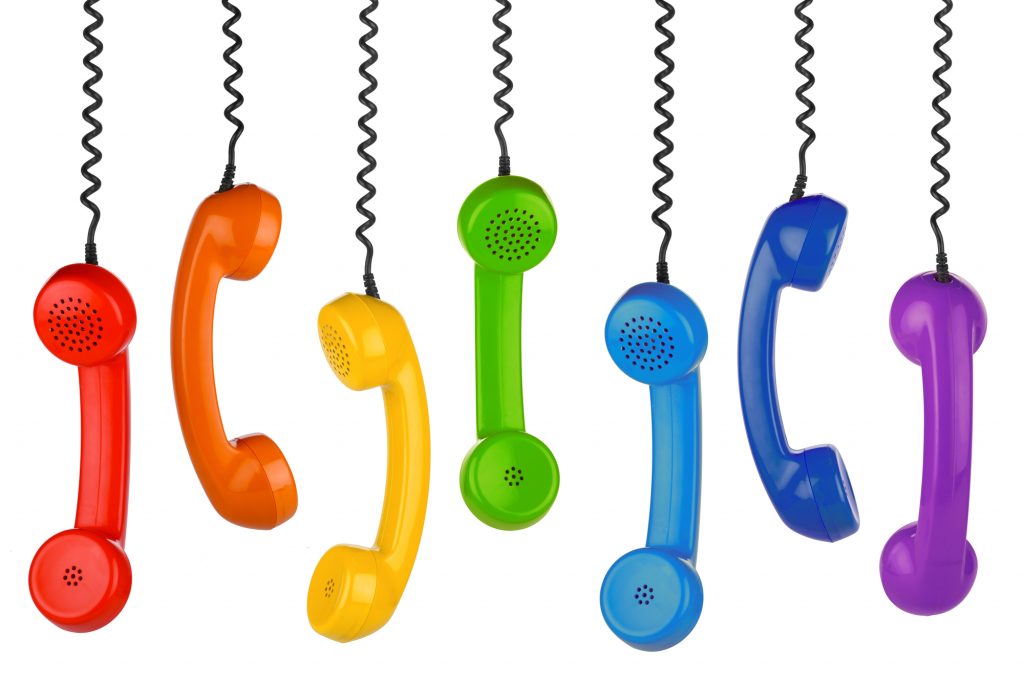 If you have back pain during pregnancy, we recommend you book an appointment with us. We can help you find and treat the root cause of your back pain, and prevent problems further down the line in your pregnancy. 
We don't just generalize your condition. We take the time to get to know you, and ensure that your treatment is bespoke to your situation. After all, what works for some people may not work for you.
You can contact us through our contact page.
Don't suffer in silence. It's time to get you back to health!